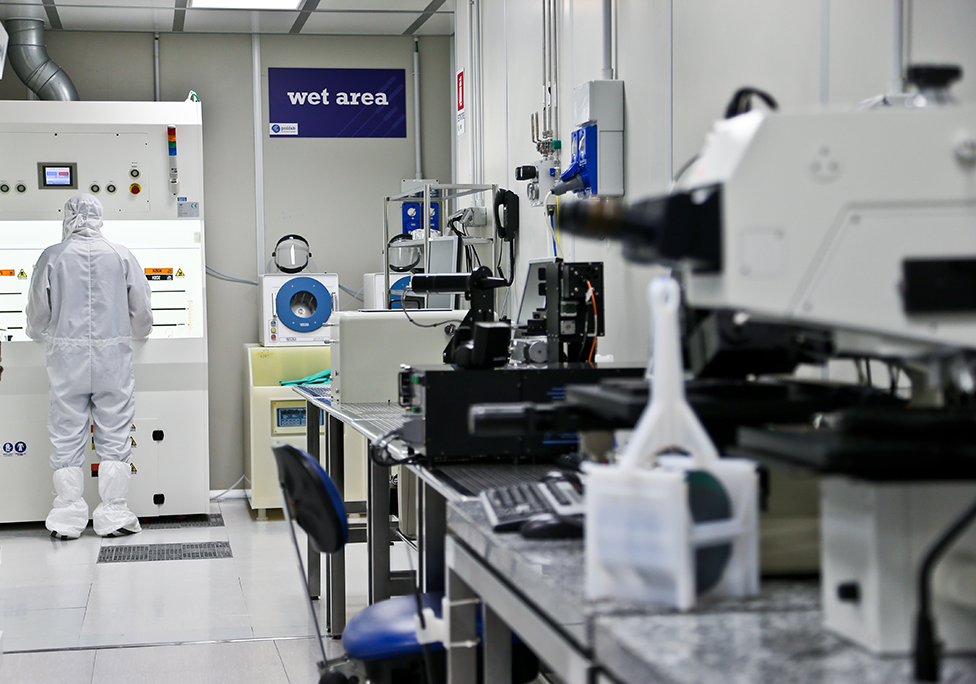 Polifab is the micro and nanotechnology facility of the Politecnico di Milano. It has been created to provide the highest technological standards for a wide range of applications, including micro and nanoelectronics, photonics, biotechnologies, advanced materials and nanotechnology.
Polifab is located in the academic environment of the Campus Leonardo of Politecnico di Milano (building 30, via Colombo 81). Polifab has a twofold mission: on the one hand supports and boosts the activities of the research groups of POLIMI, on the other acts as an aggregation center for collaborations between the University and industries, providing high-technology means and know-how for industrial applications.
Polifab supports and stimulates the development of technologies, materials, devices and systems, aggregating a community of researchers able to operate in a multidisciplinary environment.
Polifab houses a 370 square meters clean roomequipped with advanced instrumentation for the fabrication of devices on 6" wafers using thin films deposition, photo and electron beam lithography, dry and wet etching, and metrologic characterization. Besides, Polifab is equipped with assembling facilities for prototypes and microfluidic devices, a laboratory for the biochemical functionalization of surfaces and a workshop to produce custom mechanical components. These technological capabilities provide a flexible support for proof-of-concepts on materials, processes and devices, as well as a fast prototyping of innovative systems.
The cleanroom is surrounded by a cluster of laboratoriesworking in the fields of nanomagnetism, integrated photonics, biosensorsand diagnostic tools, organic electronicsand innovative integrated instrumentation. Thus, Polifab users can find on site an extensive expertise and instrumentation to support the design and characterization of materials, devices and microsystems.
For more information: http://www.polifab.polimi.it
---